25.05.2011
New opportunities with the iViewer visualization platform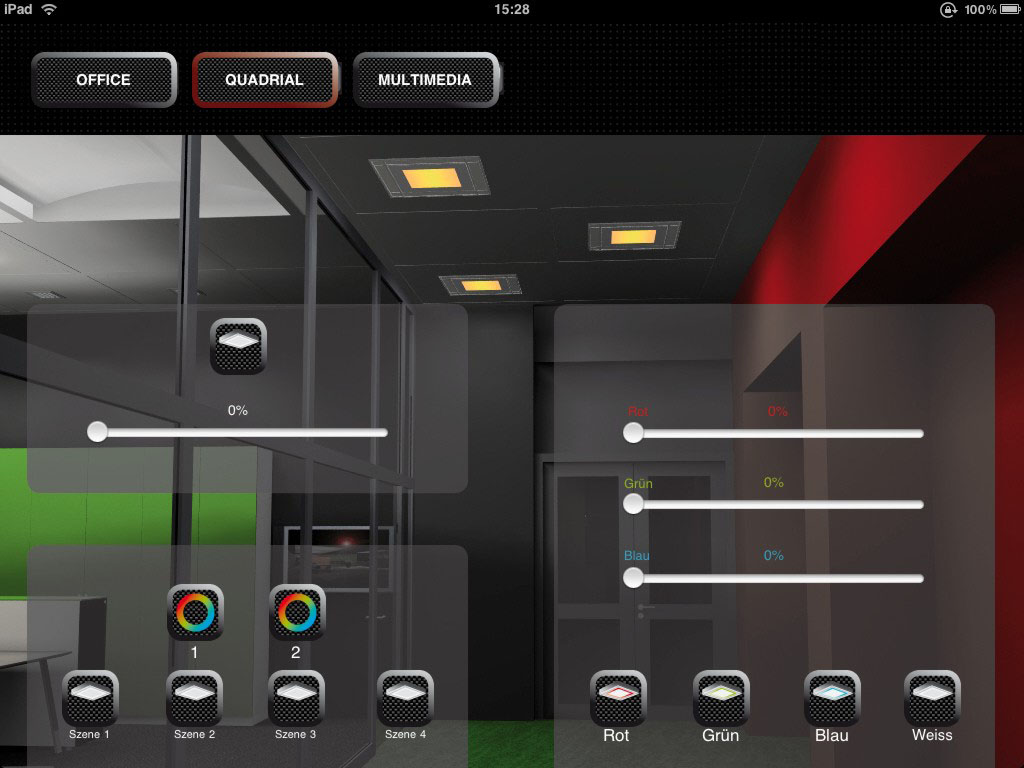 The platform for creating visualizations iPad opened many new opportunities to plan and implement the customer wishes to the smallest detail

The construction for the operations of the surface is uniformly. The individual actuators and sensors or output fields differ depending on the project and requirements. In the first top main bar you can see the trades and left the rooms or floors.
The following figures various control options are explained in more detail.
The circles of light can be dimmed and switched. By touch on the corresponding lamp the light will be turned off or on.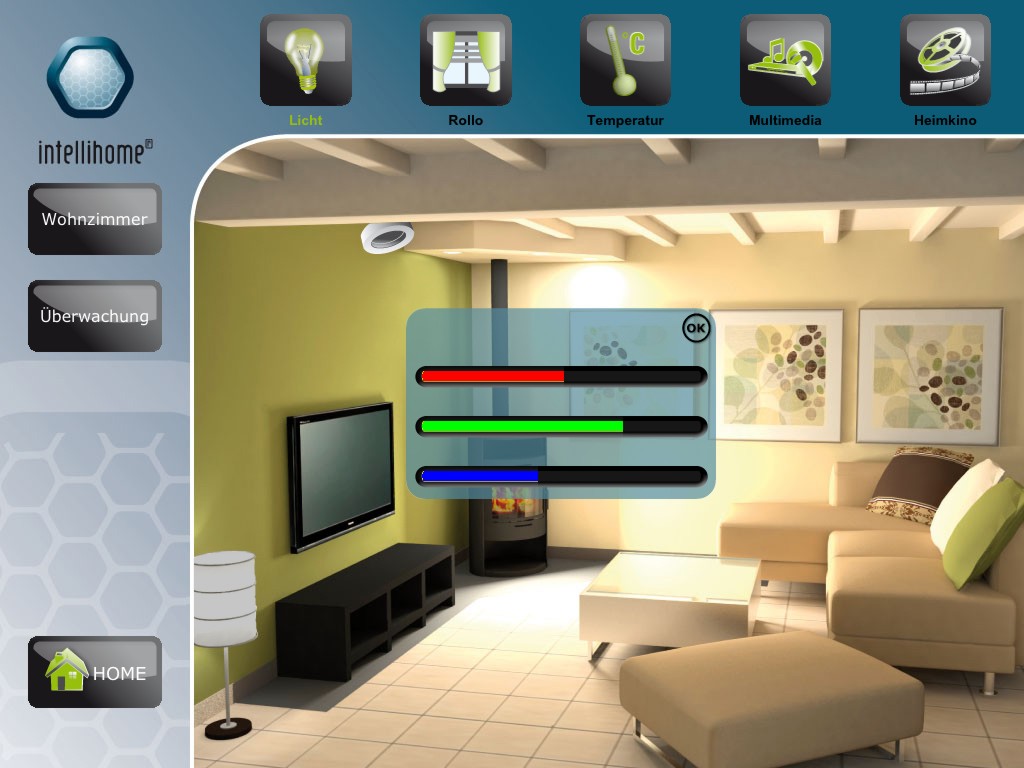 The electric curtains and blinds can easily opened or closed. Depending on the requirements, and group controls can be executed.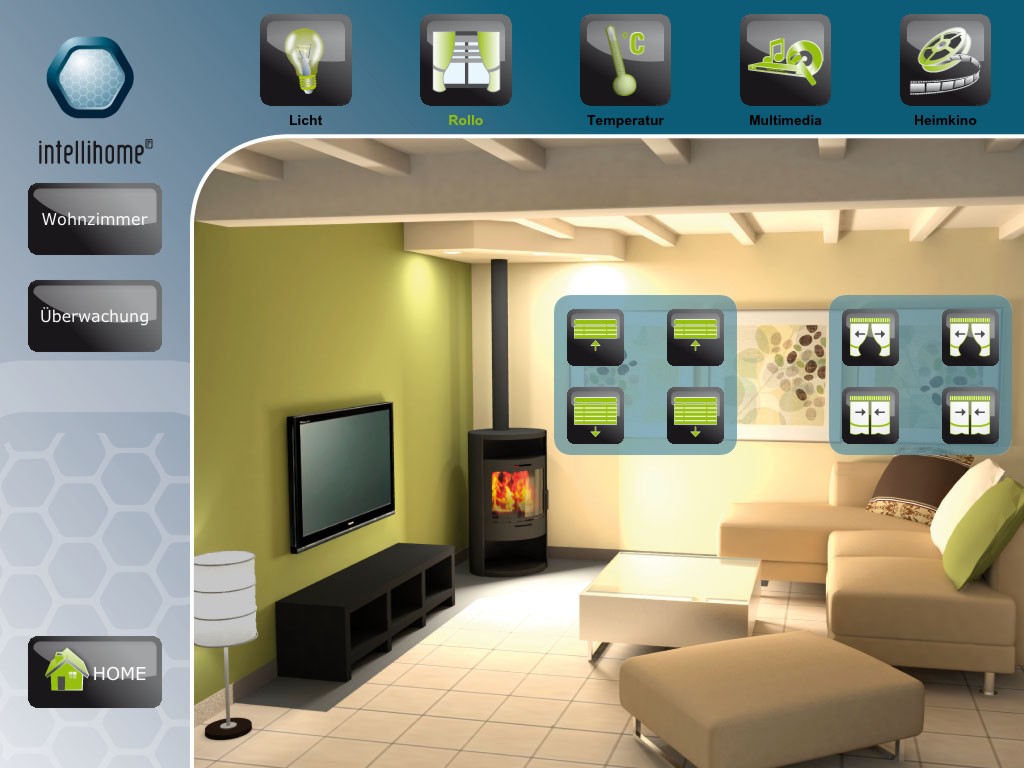 The temperature in the entire object can be retrieved and set. Individual room temperature control is also possible.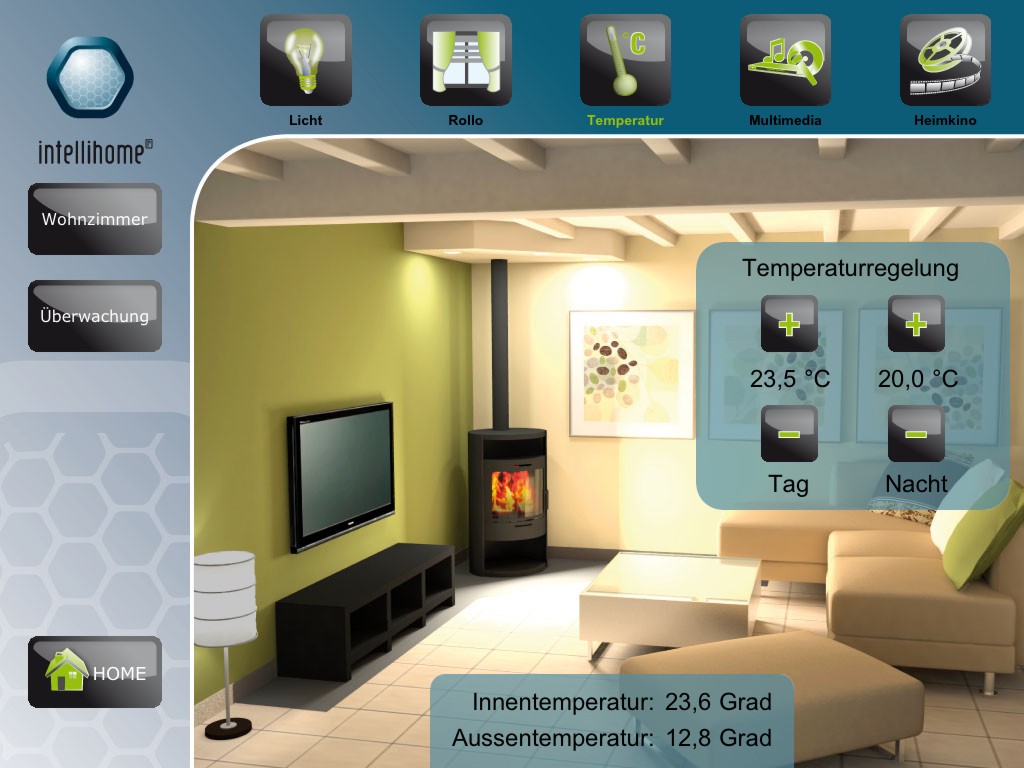 The figure below illustrates the control options of the multimedia system (TV and sound system) are presented. Volume control are integrated, as the basic functions of the TV operation. Switching to satellite or DVD is possible through the buttons below.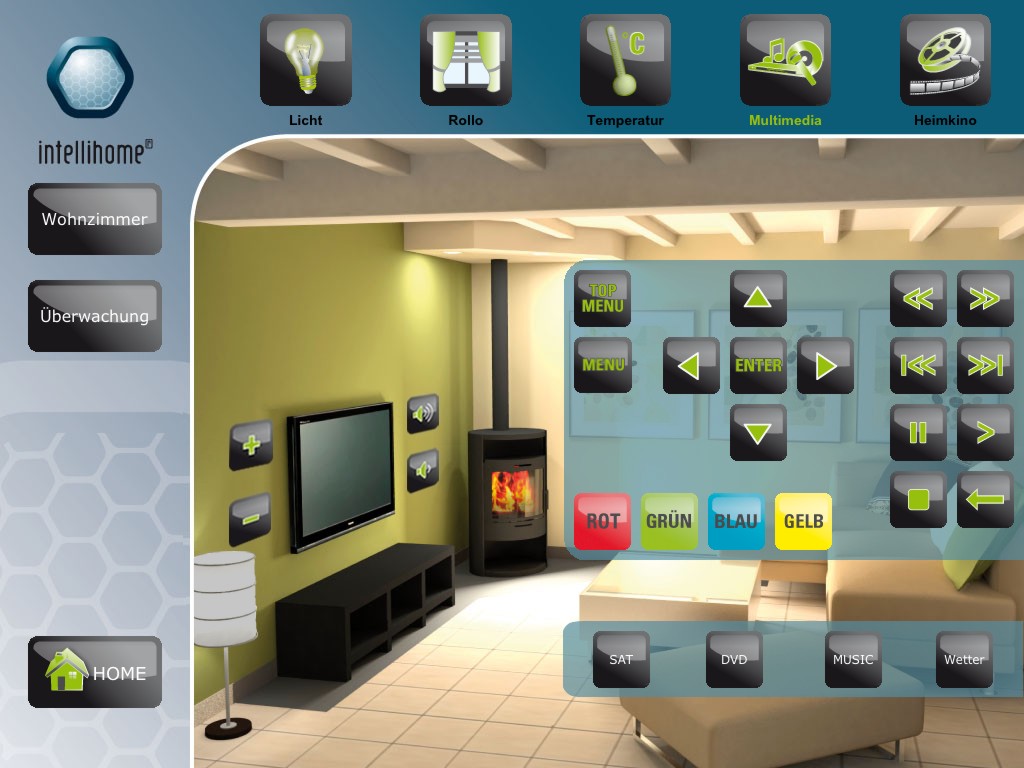 The following picture shows the control options for the home theater. By "wiping" you can choose from three topics and select the appropriate film. This fits the light dim and adjust the volume.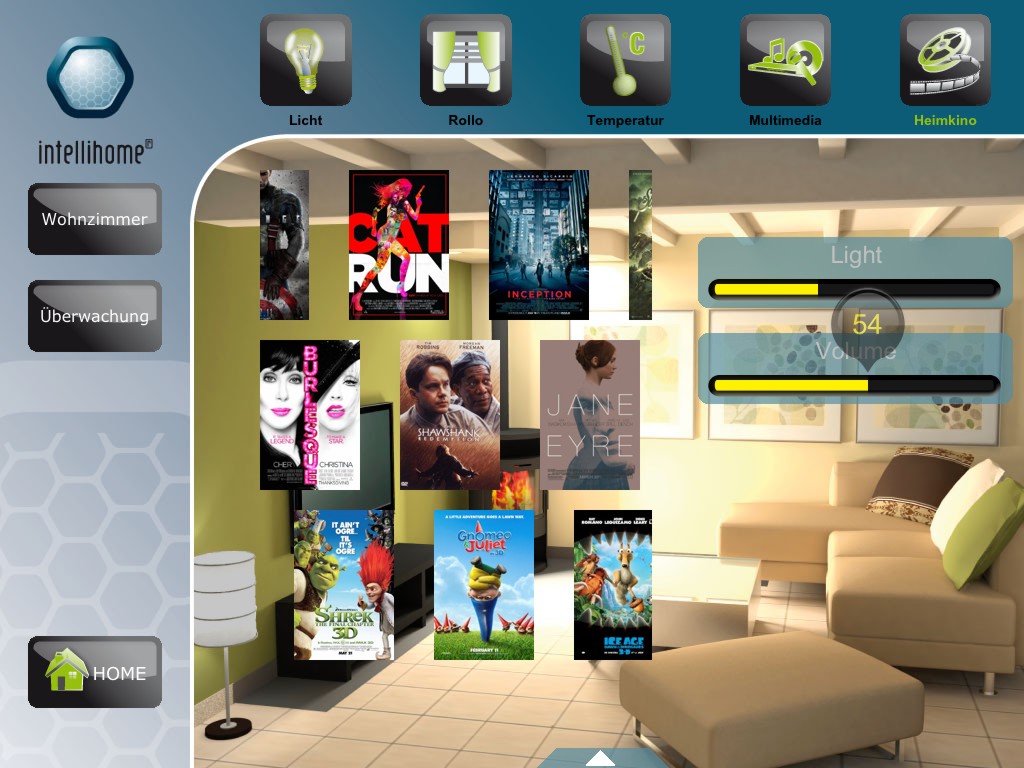 These and many other control options does the visualization with the iPad.
For more information, please contact
office@intellihome.at
back